WIDE FITTING SHOES – COMFORT FOOT TECHNOLOGY
Fitting I
Each foot deserves to be embraced by comfortable and well-tailored shoes. Conhpol manufacturer addresses the needs of modern consumers and launches the I shoe model to the market. Furthermore, it guarantees high-quality and comfort of use.
Not all feet ought to be treated with one universal measure – manufacturers and customers themselves often omit the aspect of width, which is of crucial importance in order to determine appropriate size of the shoe. But what width actually is? In the simplest terms, it is the size of the inside of the shoe. It can be obtained by measuring the length of the perimeter of the metatarsus while standing with weight of the body equally distributed between both feet. It is best to use tape measure for this.
According to Polish standards, width is marked with particular letters of the alphabet.
E width is most appropriate in case of a extremely narrow feet, in case of wider feet – F width. The most popular width for men is G width – the standard of Conhpol brand. It often occurs that feet do not mirror the overall physique of the rest of the body. This is completely natural. Thus, the manufacturer decided to deliver a new product to the market – shoes with I width. The unique line provides the opportunity to feel even more comfortable and constitutes an ideal alternative for persons who look for wider footwear.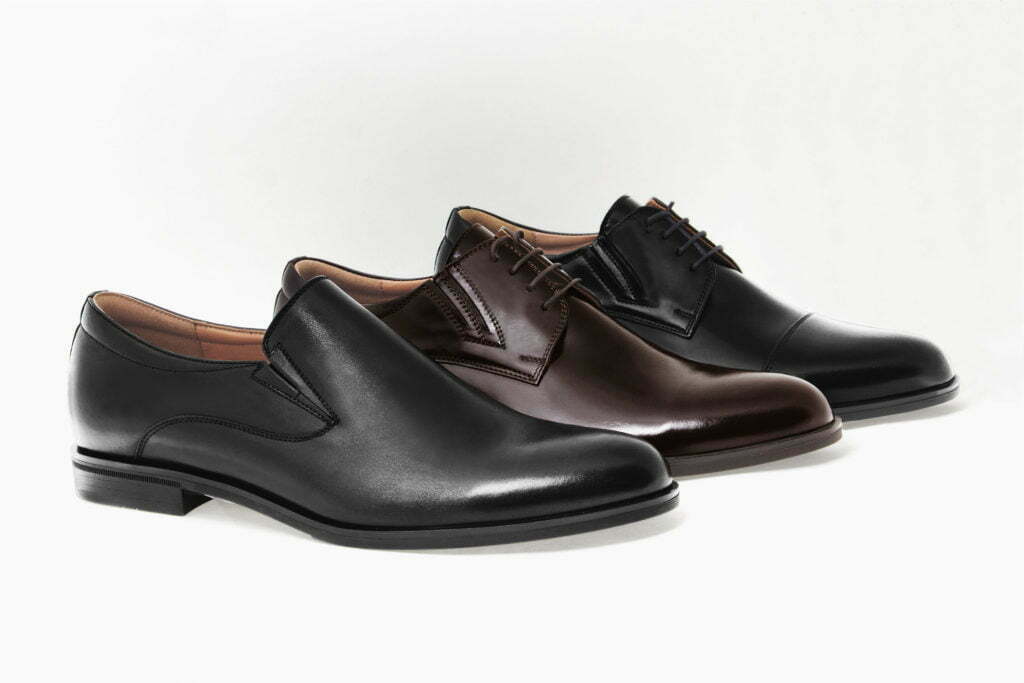 Conhpol's standard within G width in no. 42 is averagely at 254-256 mm in the metatarsus. Analogically, I width is balanced between 262-264 mm in the metatarsus.
Nonetheless, one ought to remember that the length and width in the metatarsus are not the only determinants of an appropriately adjusted shoe model. Therefore, it is best to measure the particular model before buying. 
This is a new collection which includes only the selected models for men offered within the regular line. It comprises an answer to numerous inquiries from Our Customers.
Conhpol footwear is made out of natural European leather. All this contributes to great comfort of use at every time of day and night as well as in each situation – all this along with a fashionable look